Experts from different parts of the world came together in India to analyze G20 and T20 priorities under the Argentine presidency in a conference organized by Gateway House, CARI and CIPPEC.
Gateway House hosted two conferences, the Think20 Mumbai meeting and the Gateway of India Geoeconomic Dialogue on March 12-13 contributing to the Argentinian Think20 process by co-organizing the G20's official sub-forum for think tanks with the Argentine Council for International Relations (CARI) and the Center of Implementation of Public Policy for Equality and Growth (CIPPEC) on 12 March 2018.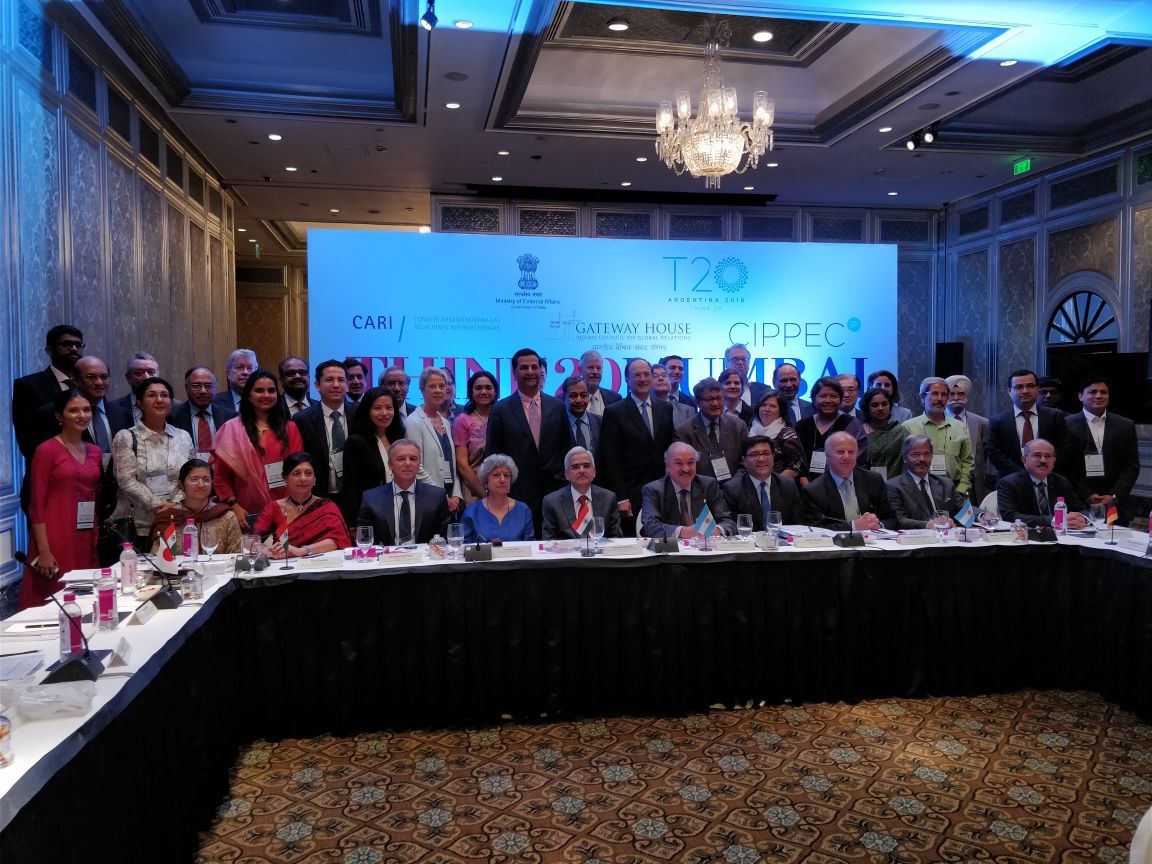 Gateway House has hosted T20 meetings during the 2017 German presidency, the 2016 Chinese presidency, and the 2015 Turkish presidency of the G20.
This fourth meeting was a closed-door roundtable conducted under Chatham House Rules with a mix of over 50 experts from foreign and Indian think tanks, select business leaders and government officials from G20 countries, highlighting the very special participation of the Ambassador Pedro Villagra Delgado, G20 Sherpa, Government of Argentina and Shaktikanta Das, G20 Sherpa and Member 15th Finance Commission, Government of India.
The objective of this year's meeting was to discuss Argentina's priorities for G20 and T20 in 2018 and India's contributions to the process as well as to develop guiding principles that can foster consensus between emerging markets and developed countries on issues critical for the emerging world economy.
The meeting in Mumbai was an important indicator of the intellectual partnership and shared research objectives between Argentine and Indian think tanks, while presenting an opportunity to bring up new ideas and deliver concrete policy suggestions that can help Argentina achieve its vision for G20 in 2018.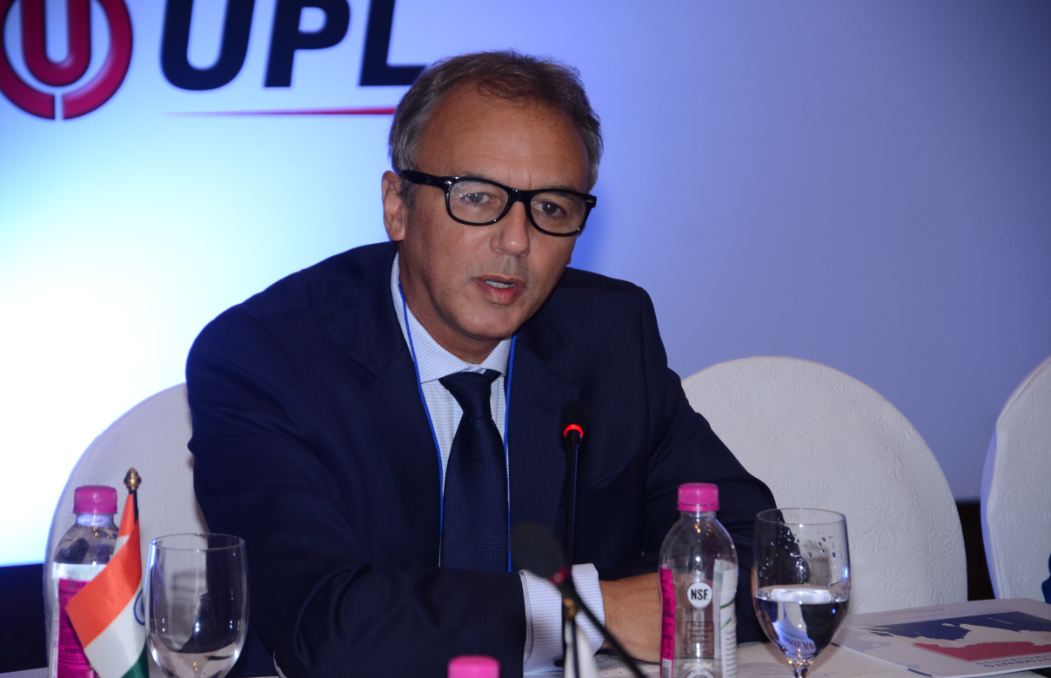 This day-long agenda covered a wide range of very interesting items to contribute with our expertise to develop recommendations for Argentina's presidency by examining global governance issues related to agriculture, food security and commodities, the future of work, trade in services and financial markets regulation. In this framework of activities, the Argentinian and the Indian Sherpa delivered the Special and Keynote address respectively.
The event continued with the First Roundtable whose topic was Food Security and Agri-business and the objective was To develop recommendations for promoting agri-business that can ensure food security and higher agriculture incomes for farmers. The Second Roundtable dedicated to The Future of Work focused on To develop recommendations for designing social security products and employment contracts for the informal and gig economy.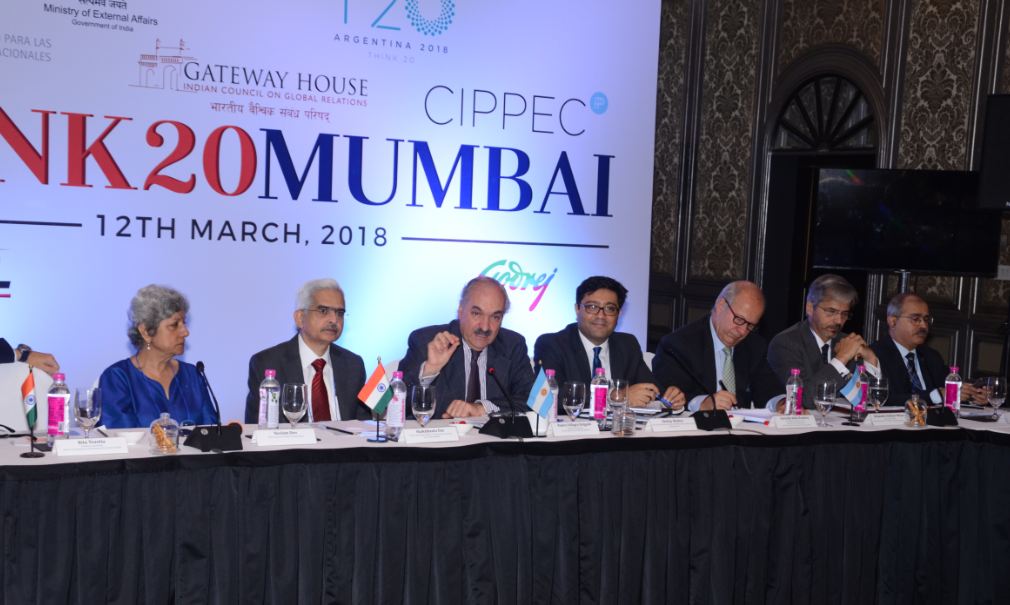 In the afternoon two working sessions (Roundtables Third and Fourth) were held for think tank experts to discuss Trade in Services To develop recommendations for designing a new multilateral agreement for trade in services and Financial Markets Regulations To develop recommendations for establishing a transparent, equitable and resilient financial market infrastructure.
Definitely, the agenda items are common concerns for both India and Argentina and there is a place for collaboration between these two countries and all other developing countries and the developed members of the G20 in all the areas.
Recommendations from the dialogue will be incorporated into the Think20 policy papers that that will be submitted to the Argentinian G20 presidency.