27 Task Force leaders participated in a workshop after the Global Solutions Summit on 28 and 29 May

The Think 20 Argentina Task Force co-chairs that attended the Global Solutions Summit on 28 and 29 May in Berlin came together ahead of the T20 Summit in Buenos Aires. During the meeting they talked about the policy briefs, the event panels and the Communiqué, the recommendations the T20 will hand to the G20.
"The Task Forces meeting in Berlin made it possible to start closing the proposal stage and advance to the main focuses that we want to convey to the G20," underlined Pablo Ava, co-chair of Policy and Research. His counterpart Martín Rappetti said: "The T20 Argentina is a decentralized process that involves many experts. The co-chair meeting allows us to exchange ideas from different perspectives and expertise that bring together one solid and informed message for the leaders of the G20".
Other participants included Jorge Argüello and Gerardo della Paolera, members of the T20 Argentina Steering Committee, Debapriya Bhattacharya and Colin Bradford, members of the Advisory Board. There were also members of the T20 team: Jorge Mandelbaum, CIPPEC president and T20 Argentina co-chair, Julia Pomares, T20 Argentina co-chair, Gustavo Martínez and Mercedes Méndez Ribas, the Executive Coordination Secretariat, and Pablo Ava and Martín Rapetti, from Policy and Research.
The future directors of the T20 in 2018, the three Japanese think tanks, were also present: the Asian Development Bank Institute (ADBI), the Institute for International Monetary Affairs and the Japan Institute of International Affairs (JIIA).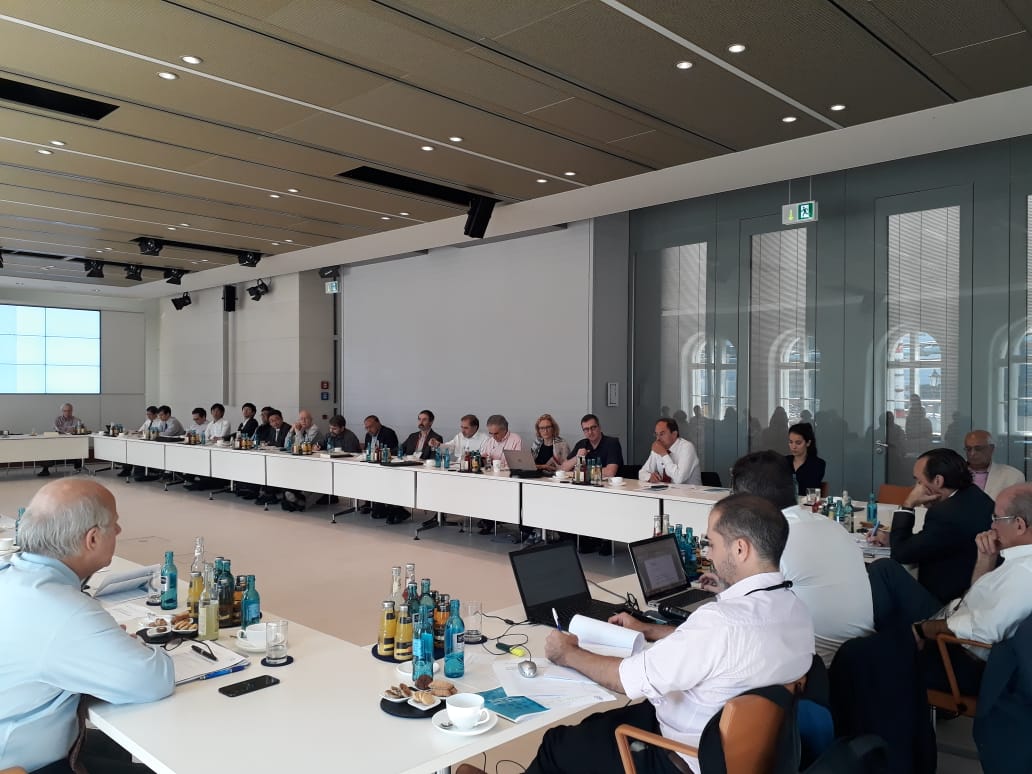 Here are the co-chairs who took part in the meeting:
– Helmut Anheier
– Belay Begashaw
– Axel Berger
– Amar Bhattacharya
– Franco Bruni
– Alejandra Cardini
– Marcela Cerrutti
– Eugenio Díaz Bonilla
– Gala Díaz Langou
– Ottmar Edenhofer
– Marc Fleurbaey
– Dennis Görlich
– Gabriel Lanfranchi
– Julia Leininger
– Akshay Mathur
– Ricardo Meléndez-Ortiz
– Andrea Ordóñez
– Fen Osler Hampson
– Martín Rapetti
– Güven Sak
– José Siaba Serrate
– Astrid Skala-Kuhmann
– Dennis Snower
– Margo Thomas
– Antonio Villafranca
– Christian Von Haldenwang
– Naoyuki Yoshino